At Arrowhead Mills, we love crafting delicious recipes with yummy and healthy products. With so many sweets to choose from, you might need help deciding what to bake next.
We've crafted together a list of some of our best dessert recipes for any occasion!
When you need something quick
We all have days when we realize we need to whip up something quickly! Whether it's a last-minute gathering or your just short on time, we've got several great options.
When it comes to speed, the oven might slow you down! One of your favorite no-bake recipes is our No-Bake Chocolate Covered Peanut Butter Cookies. These cookies mix together in less than ten minutes–then just put them in the fridge or freezer to chill. If you're feeling fancy, dip them in chocolate. Quick and yummy, this is also a great recipe to introduce baking to little ones without worrying about the oven.
At Arrowhead, we love simple. Simple ingredients and simple recipes that you can make in advance. If you feel the same, then try our Chocolate Chip Cookie Jar Mix. Prep out a few of these jars to be able to make cookies whenever you need to!
When you need to make a lot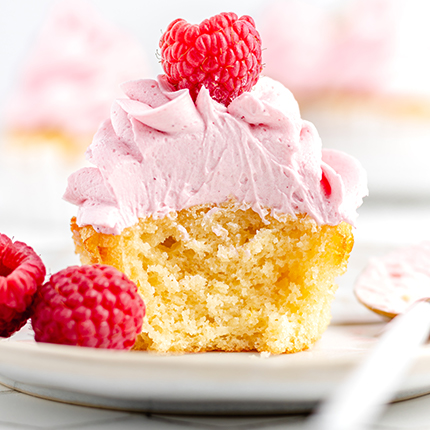 If you're bringing a dish for a bigger event, you'll want to make something that will let everyone try a bite, without you having to spend hours in the kitchen.
Our Vanilla Hibiscus Cupcakes are easy to make in bulk amounts. These cupcakes aren't only delicious, but also have a beautiful pink hue that will make them stand out. 
If you want a delicious cookie instead, check out our Peanut Butter Kiss Cookies. A batch of these cookies can easily be doubled, or even tripled, to serve all of your friends and family.
When you have a special event
If you have a special event and want to bring a fun, delicious, and maybe a bit more fancy dessert to the table, we have some great options for you. 
Everyone loves tiramisu, and we've made a version that's single-serve, allowing you to create a lovely display and ensure that everyone who comes is able to get one. Check out our Buttermilk Tiramisu recipe for your next event. It's surprisingly simple and perfectly elegant. 
When you want a sweet crowd-pleaser, check out our Cheesecake Stuffed Cookies. These delicious chocolate cookies will delight your friends by being stuffed with a lovely not-too-sweet cream cheese fling.
Our last suggestion for those special occasions is our Buttermilk Pudding. This pudding is made with our waffle mix and filled with delicious berries and a hint of liquor. It's simple to make, but does require some chilling time, so make sure to make it in advance of your event.
When you want a complement to your tea or coffee
If you're anything like us, you might want an after-dinner coffee or tea, and something just a little sweet. We have some great ideas.
We love cakes and loaves for our after-dinner dessert, and you might too! Check out our Chai Coffee Cake which has a delicious warming flavor from chai and cinnamon. It pairs perfectly with tea or just a warm glass of milk.
Our Peanut Butter Mocha Swirl Banana Bread is also perfect after dinner, or right when you wake up!
Want to explore more ideas?
We have lots of great recipes for you to check out! All of our recipes are crafted with health and flavor at the forefront. Try something delicious and unique today!